post
The Family Timeline - An African Stage Play
Fall 2014 I got the opportunity to work with local playwright George Faux on his production of The Family Timeline, an African stage play written entirely in English Creole, which, unlike French Creole, is easy for English speakers to understand.
I always talk about how great my clients are, and George is no exception. He is a dynamo writer/director/producer/actor and an incredible organizer. His production company, George Faux Films has been a labor of love since 2009, when he first started writing and producing material for stage and screen. George draws from his experience as an immigrant in order to showcase the African story we don't see enough of. The Family Timeline is a comedy that draws elements from his real life, and is performed by actors from the African Community. It is as important as it is hilarious, and it may well be the only African play running in America that doesn't have an all-puppet cast.
Our goal for the local production was community engagement, and to that end, we hit the streets of Portland. We were at farmer's markets, and community events. We met the mayor (which we totally forgot to get pictures of, sorry Mayor). We talked our heads off about the play, the actors, and the characters.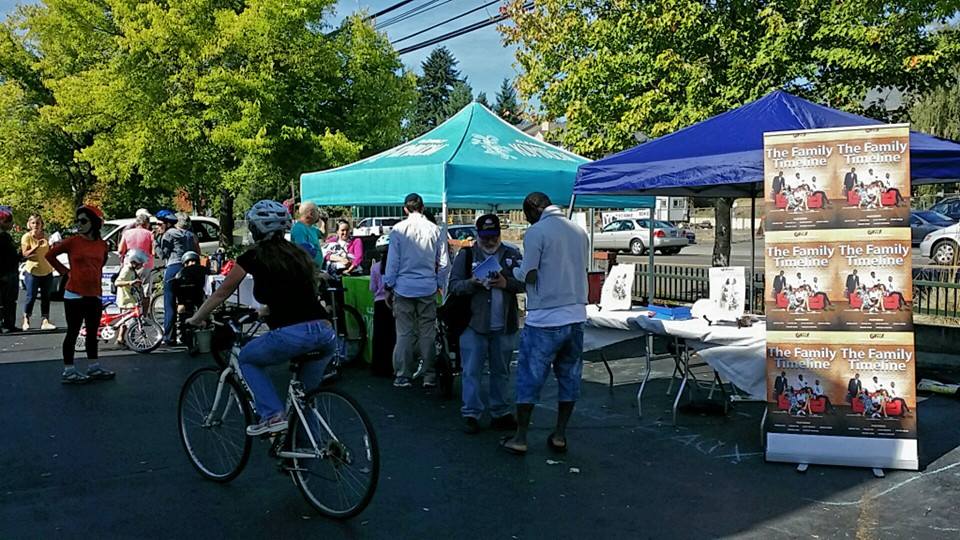 We were also featured in local papers The Skanner and The Portland Observer, in addition to being in every print and online event calendar in the city, as well as some on Southwestern Washington.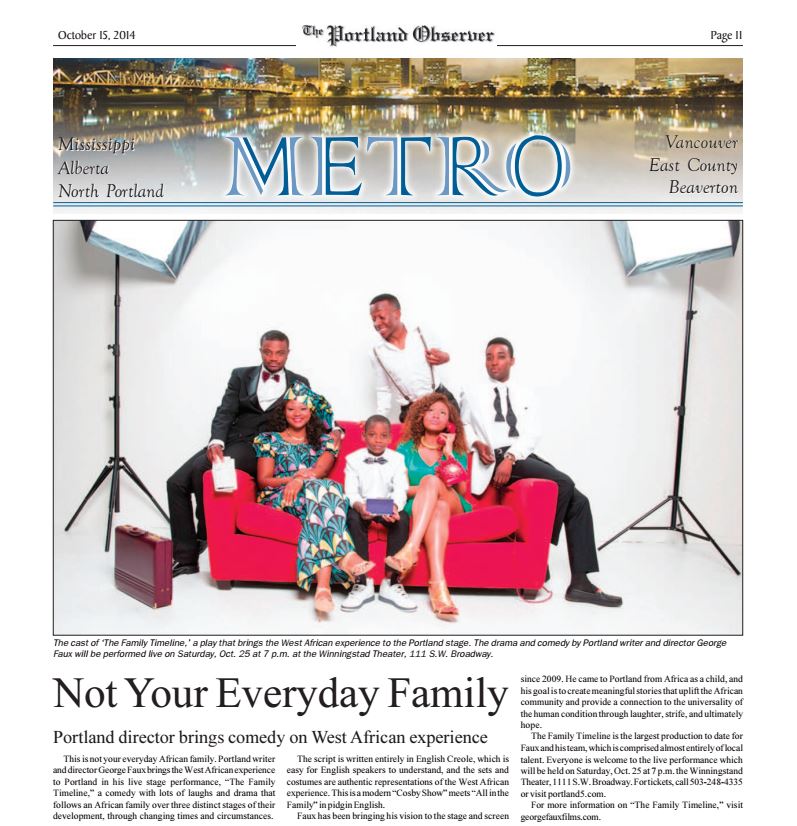 When it was finally showtime, the crowd loved The Family Timeline. Laughter and cheers filled the Winningstad Theater, and overflowed into the halls. Everyone was exhausted, but exhilarated, and I'm hard-pressed to remember another more positive teamwork experience. Every single cast and crew member from George on down to the very stagehands worked beautifully together. If you have a chance in the future to work with George Faux, or you need recommendations on crew members in Portland, email me. I can't say enough good things.
~ M ~