post
Social Media Challenge 3: But What Should I Post?
---
Social Media Challenge 1: The First Step Is Admitting You Have a Network
Social Media Challenge 2: How to Make a Social Media Calendar
Social Media Challenge 3: But What Should I Post?
---
Can you believe that it's week 3 already? Time sure does fly when you're tackling a rewarding and interesting challenge. Last week we talked about making a social media calendar, and I gave you a sneak peek of this week's topic: content creation.
Remember the last panel of the calendar, where I filled in the holes with different post-types we can make to keep our community interested and engaged, even when we're not creating a lot for them to engage with? If not, it's okay, Here it is again for your viewing pleasure.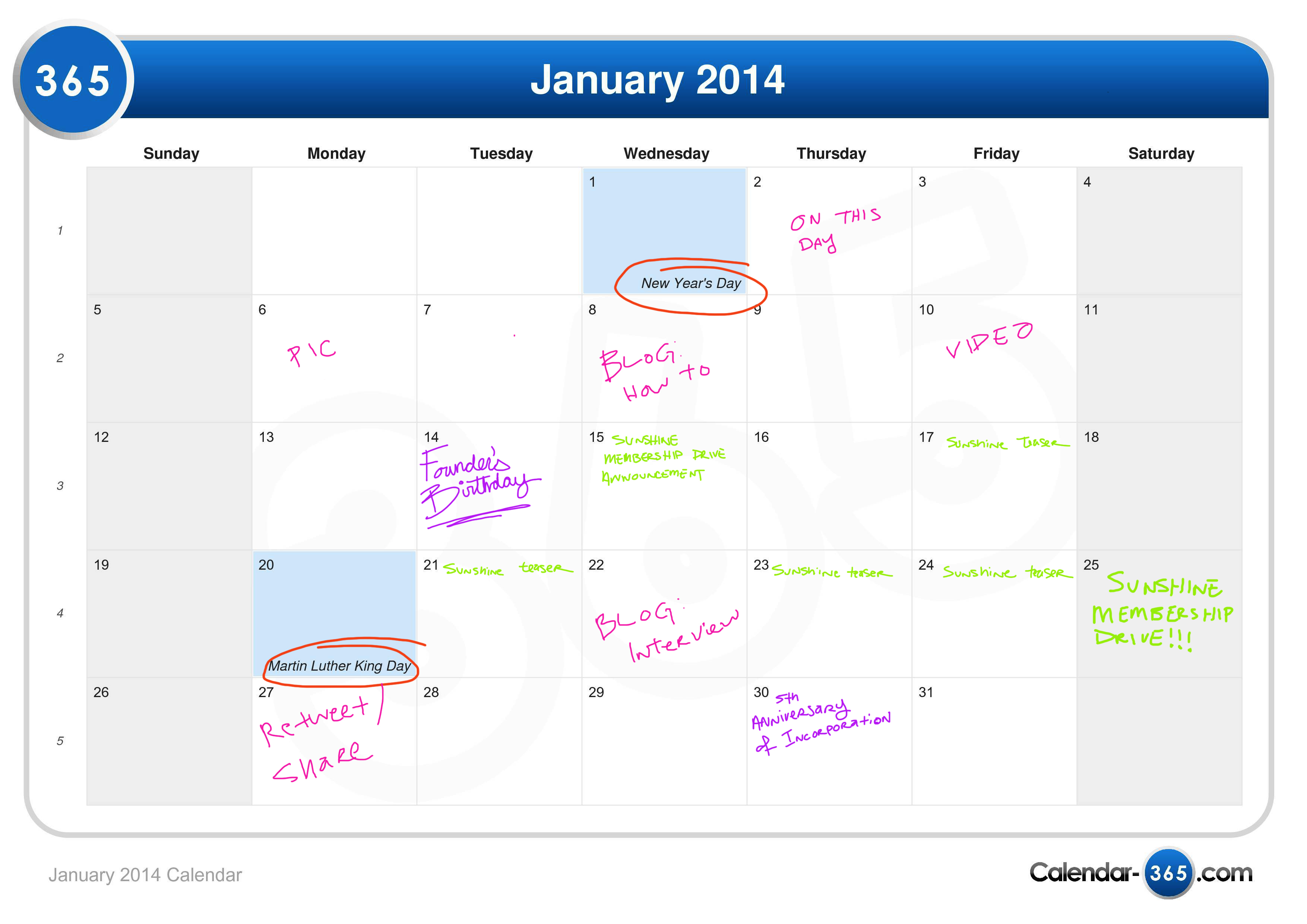 There are as many different types of content and ways to post it as there are ways to communicate in a digital age. Probably more. Your community is just as unique and amazing as all of you are. There's no way to categorize that.
The one rule with content posting is that it needs to be relevant to your audience. Next week, we'll talk about the different ways you can share things on social media and go into detail about when and where they are effective. This week, I'll post a list of content options for your social media community. Your homework is to make at least one. Post it, save it for later, delete it forever; it doesn't matter as long as you start to get comfortable with content creation.
Holiday hours, internal policy changes, or other operational changes that may affect your followers
Profiles: Staff, members, industry partners, and even pets get profiled on company pages
Behind the scenes pictures/write-up. (Click here for an example)
Interviews with industry partners, clients, members, staff, or any other relevant person. (Click here for an example)
Define a common industry term. (Click here for an example)
Write a How To guide. (Click here to see examples)
Recap a recent project. (Click here for examples)
Write a manifesto. (Click here for an example)
Take a stand for or against something. These can be tricky. Don't pick anything that would be considered too controversial by your market. (Click here for an example)
Investigate something. (Click here for an example)
Live-blog/live-tweet an event that your community would be interested in. (Click here for an example)
Upload photo gallery of a recent event
Share a historical fact about your organization, your industry, or your community
Celebrate an anniversary
Video: Interview, montage, walk-though, ad spot, factoid, animation, etc.
Trivia: Did you know that our organization name came from our Founder's dog, Macy?
Industry news: This can be a retweet or a share from an industry partner or original content about relevant happenings in the industry
Mascot: If you have a mascot, this is a place where lots of fun can be had. Take pictures of them in different environments and situations. Have mascot trivia, people love a mascot
Write about things that tend to go wrong and how to avoid them or fix them. (Click here for an example)
Take inspiration from popular media. Is there a character on a new show that would be a member of your community? Is there a song about your industry that's trending?
Make media. Write a song, animate a short story, do a skit, as long as it's relevant to your community.
Make a meme. If you're the type of organization that can get silly, throw up a Success Kid or Dodg. Best to stick with only the really popular ones, and only if you and your community are frequent meme-users in order to avoid any appearance of tone-deafness (see next week)
Write an open letter: Either positive or negative. Again, make sure to keep it industry and community relevant.
Tell an industry relevant joke. Make sure to keep it clean.
How many communications professionals does it take to screw in a light bulb? None. Maintenance replaced that light two weeks ago, but they're still talking about it like it was a team effort.
Okay, get on one of these posts and get comfortable with content creation. Next week we tackle the most difficult thing in social media management: Tone.
Photo courtesy of Sean McCabe www.ulation.com
~ M ~