post
Shaarie Torah Membership Brochure
Shaarie Torah, a local Portland congregation in the conservative Jewish tradition was looking to update their membership brochure. Other congregations in the area use folders that are stuffed with forms and flyers, but Shaarie Torah wanted something different this time around.
"We don't want people to drop the folder off at our office, we want them to come in and talk with us" Executive Director Melissa Bloom told me in our meeting. But she also wanted a pocket that flyers and upcoming events information could be tucked into without making the package too bulky.
We set to work to design a piece of welcome literature that was bright and inviting, that showcased the community, was short enough that people would actually read it, and that would educate people about the breadth of activities and initiatives at the synagogue. Above all, they wanted potential members and new members to feel welcomed, no matter their background.
First, I thought about everything we didn't need. The membership forms would be given to the potential new member when they came to the office, so we didn't need those. We also didn't need big pockets to hold multiple forms, only one small pocket for upcoming events. That meant the community didn't have to spend a lot of money on specially printed folders, or stickers for generic folders.
I started to frame my design around a single piece of folded paper: the least amount of material I could think of. If we could fold a 17" by 11" paper first in half, then into thirds, we would create a natural pocket in the fold. The face of the brochure would take up at least six square inches, making it noticeable, without being bulky.
Since we wanted piece to reflect the community, and showcase the activities available at the temple, we used photos from the various events from the previous year to illustrate what a new member could expect to find at Shaarie Torah.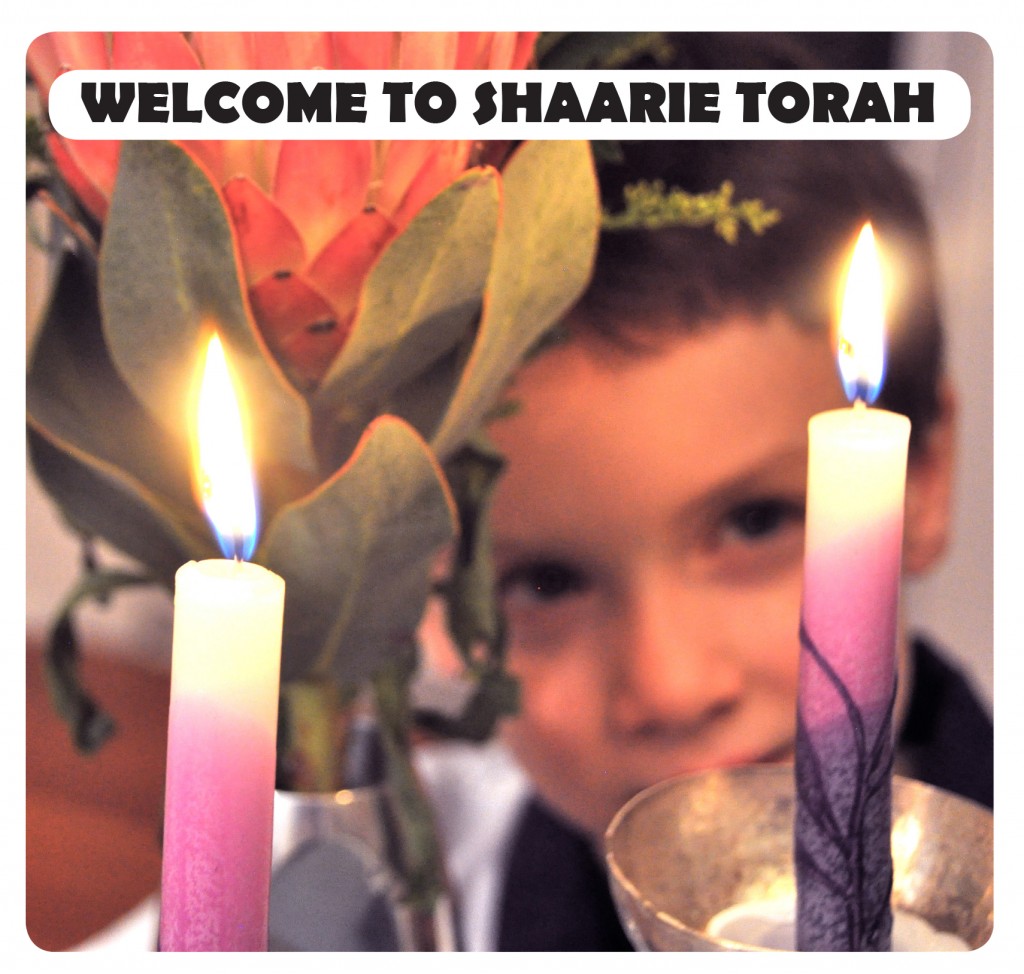 The front page image was one the Rabbi took with his own camera.

Then when the reader opens the brochure, they see a welcome message from Rabbi Rose, as well as the welcome page with a beautiful collage of the community.
This is also where a person would see, tucked in the middle fold, any community announcements.
After that, the reader opens the entire brochure to see more activities and initiatives, as well as more pictures of the welcoming membership of Shaarie Torah.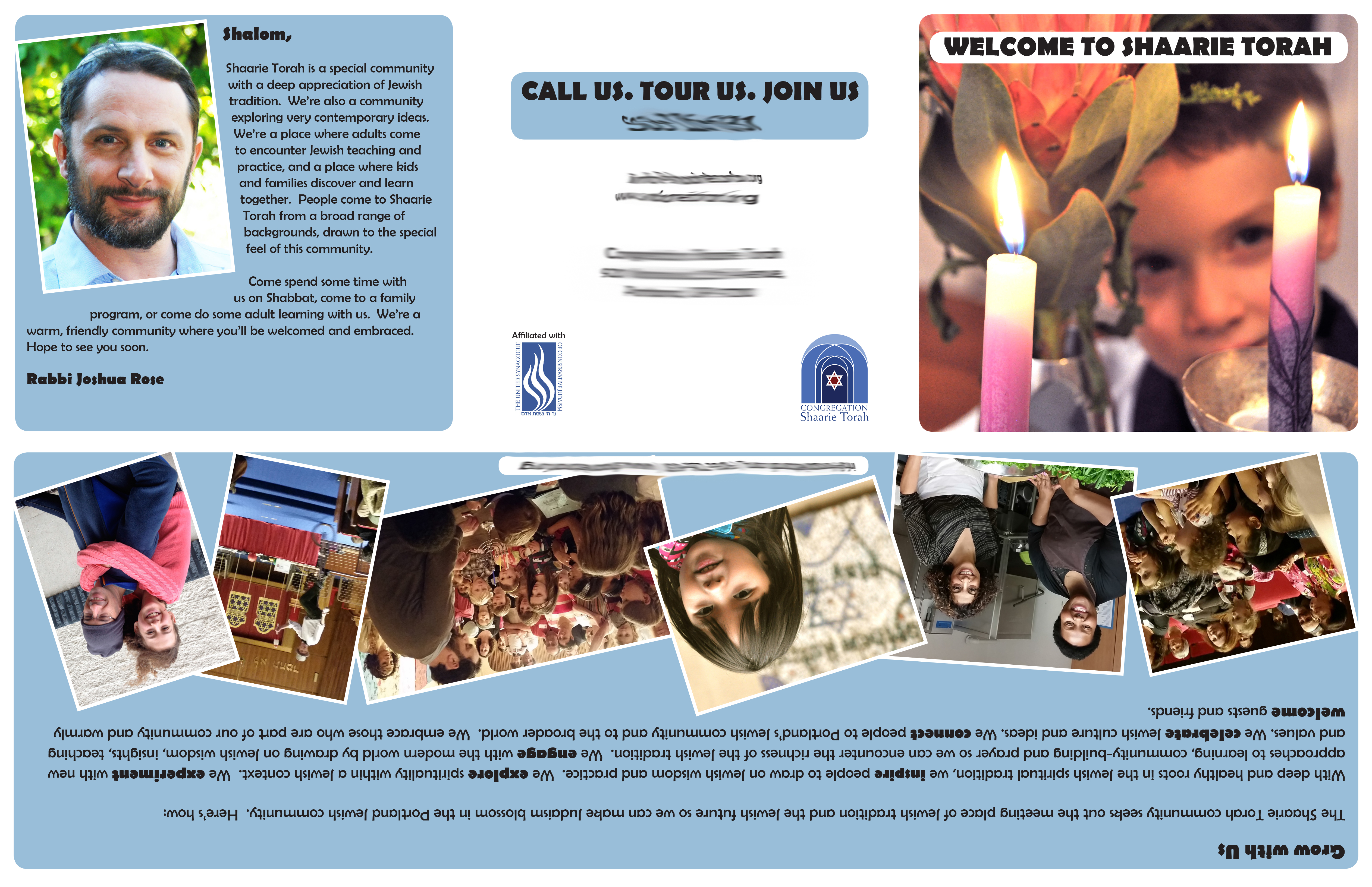 On the back, we have contact info (blurred for posterity, although I encourage you to go to www.shaarietorah.org if you're looking for a new synagogue in Portland).
I'm told that the bright new brochures are a big hit with the membership department.
~ M ~